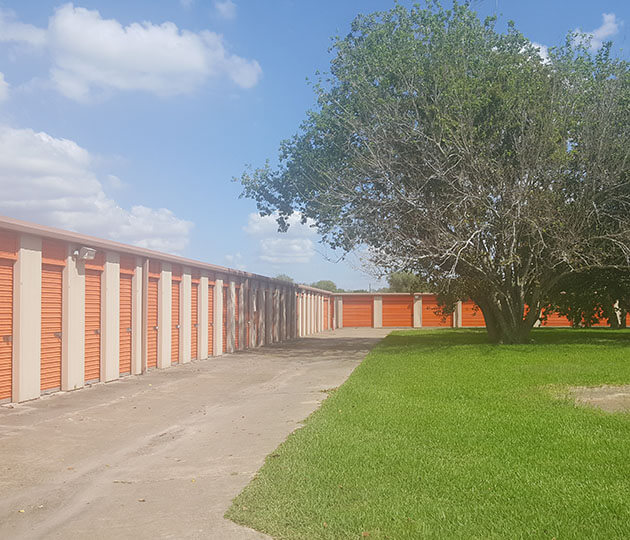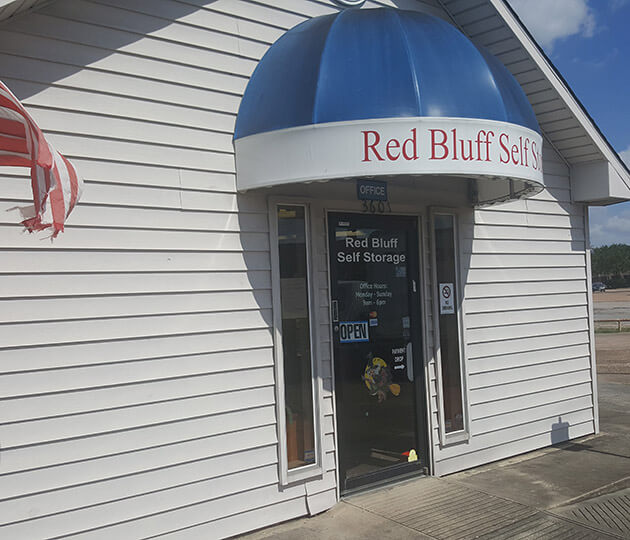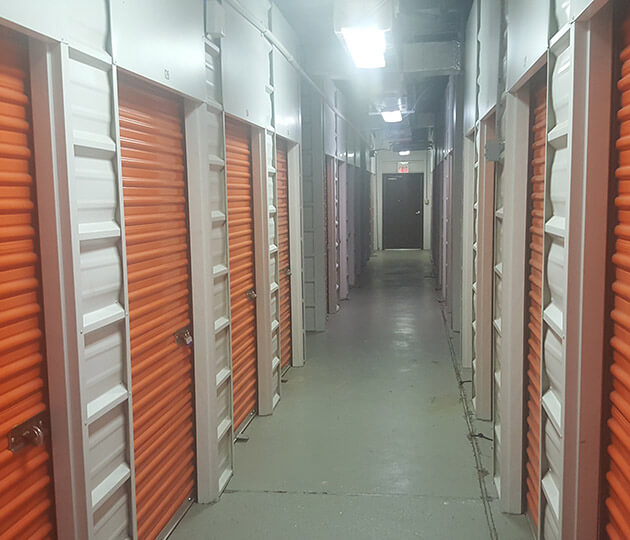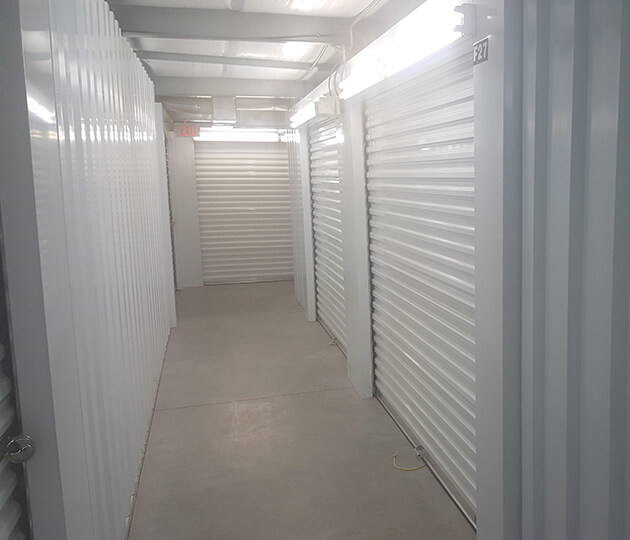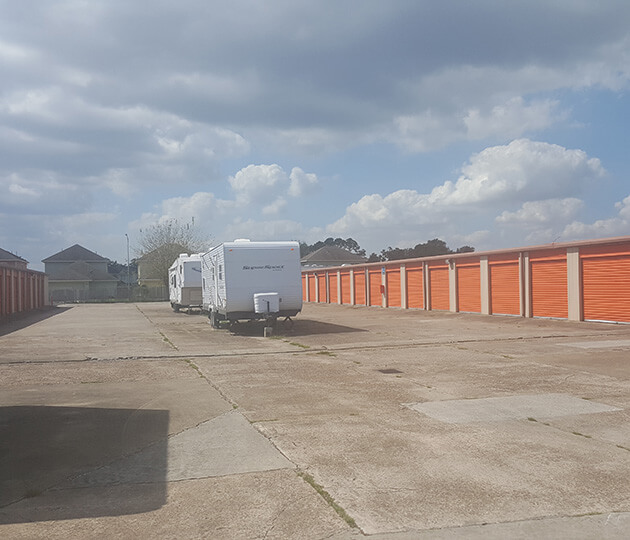 Red Bluff Road Self Storage
Location
3601 Red Bluff Rd
Pasadena, TX 77503
Office Hours
Mon - Fri 9:00 AM - 6:00 PM

Weekends 9:00 AM - 6:00 PM
Access Hours
Mon - Fri 6:00 AM - 10:00 PM

Weekends 6:00 AM - 10:00 PM
Secure & Affordable Self Storage Units
Red Bluff Road Self Storage offers superior storage options to Pasadena, Texas. Our convenient location is just a block west of the Sam Houston Tollway and only a few blocks south of Highway 225. We proudly serve Pasadena and surrounding communities such as Deer Park, Galena Park, La Porte, Clear Lake, and South Houston. At Red Bluff Road Self Storage, we offer a wide variety of storage options from climate-controlled units to RV parking. When you rent from us there's no need to drive around town looking for boxes or U-Hauls. We can fulfill all of your storage needs right here at our Pasadena location.

Our office is open seven days a week with 24 hour access only for RV parking. You can retrieve anything from your unit even in the late hours of the night with normal gate access between 6AM - 10 PM. Additionally, our friendly bilingual employees are happy to help our English and Spanish-speaking customers alike. Call today to find the unit that's right for you!

We look forward to hearing from you.

Drive-up Access

RV, Car, Boat Parking

Se Habla Español

Truck Rental

Secure Units

Free Truck Rental for 10x10 unit or larger. Call for details!
Unit
Unit Size
Unit Type
Monthly Price
Internet Specials
Reserve Today

5 x 5 feet

25 square feet

Regular Closet-Sized Space

Climate Controlled

$32.00

Per Month

5 x 10 feet

50 square feet

Medium-Sized Closet

Climate Controlled

$51.00

Per Month

5 x 15 feet

75 square feet

Large Walk-in Closet

Climate Controlled

$79.00

Per Month

8 x 20 feet

160 square feet

Parking Space For RVs, Cars & Boats

$39.00

Per Month

Comprehensive Tips on Self Storage
Read our helpful guides to get you prepared for moving day and more!
Explore Storage Tips
Need some assistance?
We're here to help!
Feel free to call or email us if you have any questions and we'll gladly assist you.

(713) 477-0994
Mon - Fri 9:00 AM - 6:00 PM

Weekends 9:00 AM - 6:00 PM

redbluffss@att.net
response within 24-48 hours
Not sure how much space you need for storage?
Use our intuitive sizing guide to estimate the amount of space that may suit your needs.
Use Sizing Guide