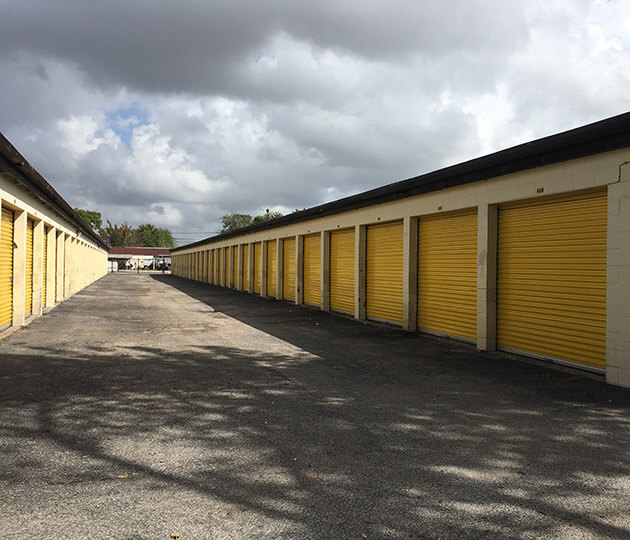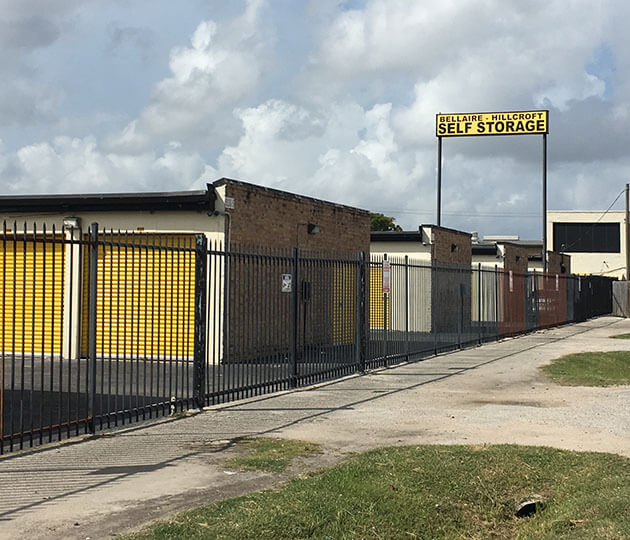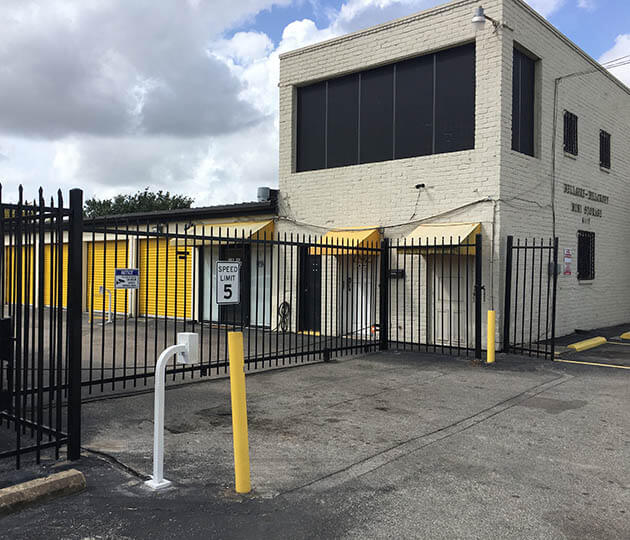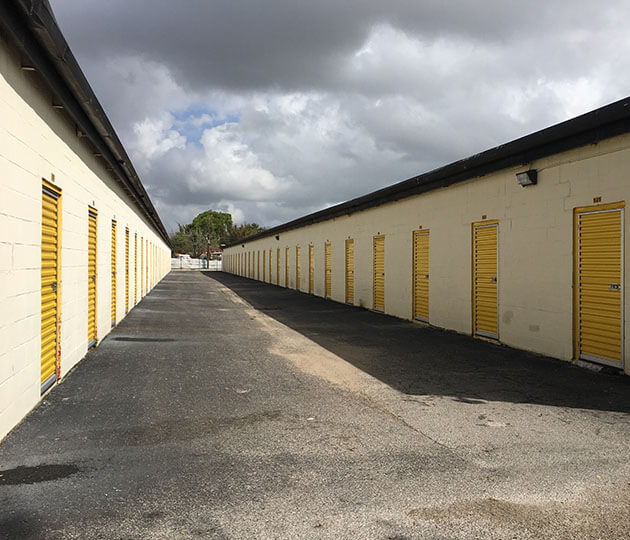 Bellaire-Hillcroft Self Storage
Location
6117 Edgemoor Dr
Houston, TX 77081
Office Hours
Mon - Fri 9:00 AM - 6:00 PM
Weekends 9:00 AM - 6:00 PM
Access Hours
Mon - Fri 9:00 AM - 6:00 PM
Weekends 9:00 AM - 6:00 PM
Secure & Affordable Self Storage Units
Bellaire-Hillcroft Self Storage in Houston is located near the Fiesta Market Place and offers excellent storage solutions. We serve the city of Bellaire, the neighborhoods of Gulfton, Meyerland and Braeswood Oaks, and businesses in the surrounding areas. All Southwest Houston is welcome, from Sharpstown to Alief. The variety of storage unit sizes at our facility will allow you to store anything from boxes, household items, home or office furniture, construction tools and materials, trailers or even a car or truck. As such, we're perfect for business customers as well as homeowners looking for more room or college students in need of storage over the summer. Our office personnel offer friendly quality service, and a clean, secure and well-maintained facility equipped with 24-hour video surveillance, security cameras and electronic gate. The amazing staff is available to answer any questions or concerns you may have. Our manager lives on-site, and the office is open 7 days a week 9 a.m. _ 6 p.m. Stop by today to find the storage unit that's right for you! We look forward to hearing from you.

Drive-up Access

RV, Car, Boat Parking

Boxes & Supplies

Comprehensive Tips on Self Storage
Read our helpful guides to get you prepared for moving day and more!
Explore Storage Tips
Need some assistance?
We're here to help!
Feel free to call or email us if you have any questions and we'll gladly assist you.

(713) 777-2693
Mon - Fri 9:00 AM - 6:00 PM
Weekends 9:00 AM - 6:00 PM

bellairess@att.net
response within 24-48 hours
Not sure how much space you need for storage?
Use our intuitive sizing guide to estimate the amount of space that may suit your needs.
Use Sizing Guide